Despite the fact that it was only at E3 in June, it feels like an age since Sony revealed the dates for its fourth annual PlayStation Experience. After a long six months, though, December 8 is nearly here and Anaheim, California, is bracing itself for the thousands of PlayStation fans that will soon descend upon it. 
Sony has been busy hyping fans up for the event which will kick off with a presentation on Friday December 8 and run through to the end of Sunday December 10. 
Through some recent blog posts it's been teasing the huge number of games that will appear at the show and releasing the schedule for the panels that will take place. 
Watching from afar
It's not everyone that's able to attend PlayStation Experience, however, and while those admiring from afar won't be able to get hands on with the hundreds of games at the event they will still be able to watch all the panels that are taking place.
There aren't any huge announcements to be expected at this year's show but if you're excited for what Sony has announced for 2018 thus far, it could very well be worth tuning in for some potential updates. 
There are several sources for watching the show: you can use the PlayStation site itself, or stream via Twitch, YouTube and Facebook. 
Wondering what you'll be able to watch? Well, it looks like quite a lot. We've laid out the full schedule below so that you can decide what presentations and panels you're going to drop in on and when you'll need to do so.
Friday December 8
Opening Presentation – 8pm PT (4am GMT and 3pm ACT on Saturday)
The first event worth watching is, of course, the presentation that will mark the beginning of the show. There won't be a plethora of announcements here given that E3 and Paris Games Week have already taken place but we're anticipating some new footage and juicy updates to already-announced games. 
Saturday December 9
This is a day packed full of panels and you'll be able to find out more about a variety of upcoming games from the developers currently working on them.
PlayStation VR Game Panel – 11am PT/ 7pm GMT/ 3am ACT 
The first panel of the day will focus on PSVR and will feature a conversation between two well-known developers who will share the VR titles they're currently working on and the lessons they've learned.
Media Molecule Presents Dreams – 12:30pm PT/ 8.30pm GMT/ 4.30am ACT
After it was first revealed to be in development in 2013, Dreams has remained something of a tantalizing mystery. This panel will bring together Media Molecule's studio directors and offer a look at the game's development so far.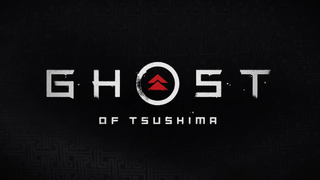 IGN Ranks the Top 10 PlayStation Games of all Time 2pm PT/ 10pm GMT/ 6am ACT 
IGN is bringing its Podcast Beyond team to PSX to try and narrow down the ten best PlayStation Games from the past 20 years. This is one where you'll be asked for your own thoughts so prepare to get involved in the chat.
Ghost of Tsushima: From Concept to Reveal – 3:30pm GMT/ 11.30pm GMT/ 7.30am ACT
This is the most recently announced PlayStation exclusive – we only found out about its existence at last month's Paris Games Week. Excited by fan reactions, developer Sucker Punch has decided to bring a little more information about Ghosts of Tsushima to PSX. This panel will feature the game's creative director, art director, and associate producer to talk about what made them decide to make this game and the efforts going into creating it.
Uncharted 10th Anniversary Celebration – 5pm PT/ 1am GMT/ 9am ACT 
It's kind of hard to believe that Uncharted is ten years old but this panel will celebrate that very thing. Expect to see the game's cast who will come together to reminisce about working on the games. 
The Last of Us Part II: Meet the Cast 6:30pm PT/ 2.30am GMT/ 10.30 am ACT 
It's one of the most highly anticipated games of 2018 and this panel will bring together the developers and cast of The Last of Us Part 2 to discuss the controversial Paris Games Week trailer and the process of creating the game itself. 
Between each panel there will be interviews, game updates and previews so it's a full schedule. We'll update here with any other viewing information as it's announced. 

social experiment by Livio Acerbo #greengroundit from http://www.techradar.com/news/playstation-experience-2017