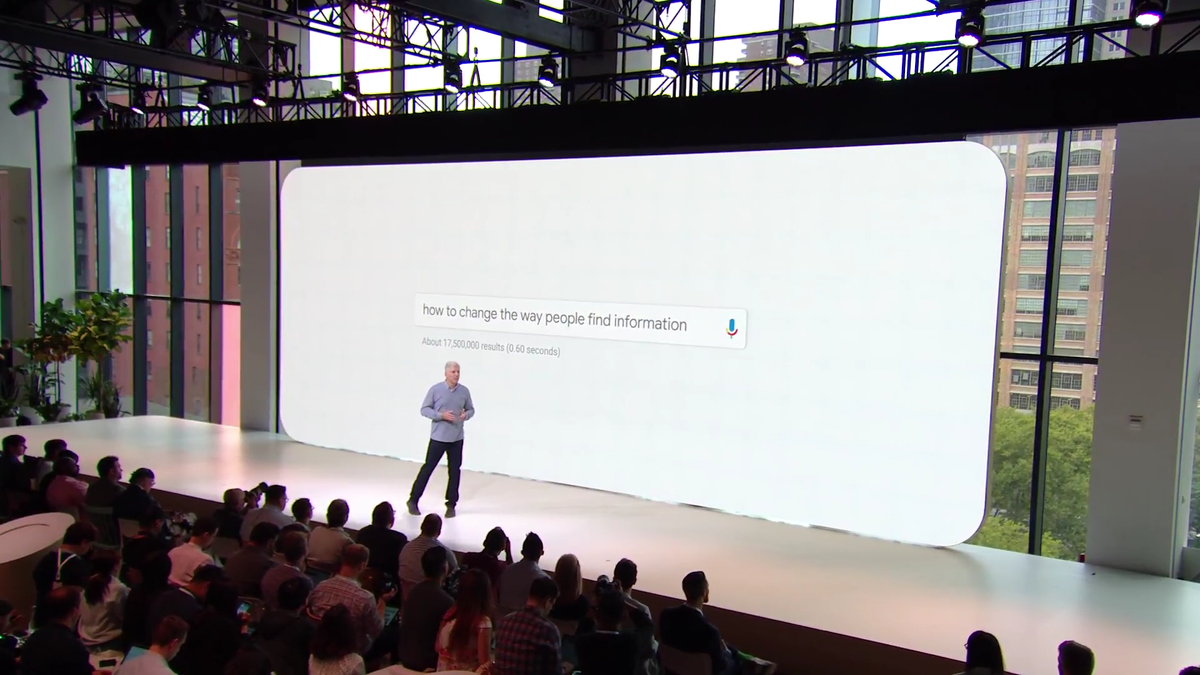 The
Google Pixel 4
launch event takes place today, and we're expecting to see the search and tech giant launch two new flagship smartphones: the Pixel 4 and Pixel 4 XL.
However, we could see more than just phones at the Google launch event, with a new Nest Mini smart speaker, Pixelbook Go Chromebook and Wi-Fi routers all rumored to arrive at the showcase in New York City.
We'll be reporting live from NYC, with the event kicking off at 10am EDT (7am PDT, 3pm BST, 1am AEDT on October 16). You can follow all the announcements as they happen, and read our expect analysis, here at our Google Pixel 4 launch event live blog – and, of course, we'll be bringing you our hands-on first impressions of the Pixel 4 phones and other new devices.
All times in Eastern Daylight Time (EDT)
Please refresh this pages for the latest updates
08:25 – Looks like we will get more than just Pixel 4 handsets today, as Google has tweeted a teaser which says it has " a few news things" to show us.
08:15
– Speaking of Amazon, only a couple of weeks ago the online retail giant had its own launch event, where it announced no fewer than 14 new products.
The Google launch event is unlikely to be quite this busy, which is good news for us as it makes writing our Pixel 4 launch live blog slightly less stressful!
08:00
– While new good hardware will be taking the headlines today, it's likely that software is the real champion. Google's focus over the years has been in software, machine learning and AI.
With its voice assistant, photography post-processing prowess and clever machine learning which helps personalize your whole Google experience, it wants to be at the center of your life.
We expect Google to announce further updates in these areas during its event, as it looks to keep competitive against the likes of Amazon's Alexa and Echo range, and Apple's Siri.
07:00
– We're awake in New York City, and we're ready for a Google-packed day. However, there's still three hours until the Pixel 4 launch event kicks off, so why not play a game to pass the time?
Fortnite Chapter 2 has just launched, so why not give that a download?
06:00
– A good way of predicting what we may see today at the Made by Google launch event is taking a look at what was announced last year. Winding back the clock to October 2018, we saw Google launch four new products.
You can see them all in the video below:
05:00
– It's not just new Pixel phones we're set to see today, with rumors of an upgrade to Google's entry-level smart speaker – the Home Mini – suggesting it'll be launched at the same event.
There have been plenty of leaks around the second generation speaker, including speculation that it's name will change to Nest Mini.
04:45 – There's no question that we will see the Google Pixel 4 today, and we know that's what it will be called too, thanks to this tweet by the search giant from June.
04:30
– It seems there's very little we don't already know about the Pixel 4 and Pixel 4 XL. Earlier this year Google even tweeted a picture of the rear of the phones, confirming a large camera block (rumored to house two cameras).
However, the leaks have continued to flow, and even today, mere hours ahead of launch, new information continues to spill onto the web – and of course we're bringing it all to you, to give you an idea of what to expect.
Today's Google Pixel 4 leaks
social experiment by Livio Acerbo #greengroundit #techradar http://www.techradar.com/news/google-pixel-4-launch-live-blog