You've got an iPhone, and have ventured into the melee of Apple's App Store, which has well over a million apps.
Great news! Many of them are free. Not so great news! You've got to sift through them to work out the very best. Fortunately, that's what we're here for, listing them here.
Our selection's sorted into handy categories, so whether you need a no-cost photo editor, translation app, sat-nav or anything else, you can just jump straight to the relevant category.
Click through to the following pages for each category, but first check out our free iPhone app of the week below, and make sure you give this page a cheeky bookmark so you can keep up with our latest free iPhone app pick every seven days.
Free iPhone app of the week: Enlight Pixaloop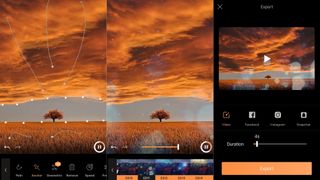 Enlight Pixaloop enables you to animate your photos. This is achieved through you manually drawing 'path' arrows to define the direction of animation, [...] read more